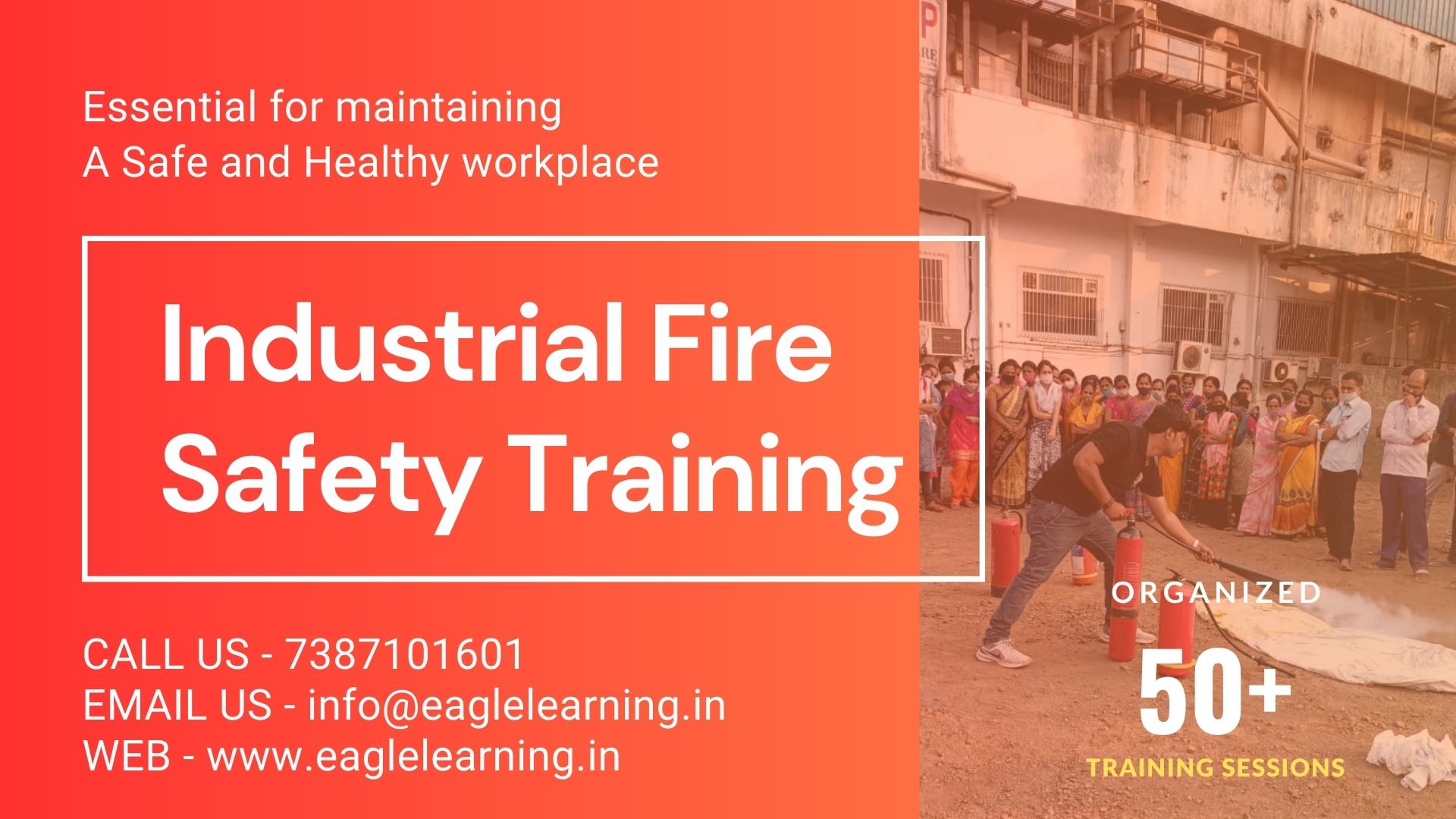 Industrial fire safety training is a critical aspect of ensuring the safety and well-being of workers in industrial settings.
We are here to help you for Onsite Industrial fire safety training so feel free to contact us or CALL Us on 7387101601.
We provide our services in mentioned Service Areas : Karad, Satara District, Pune district, kolhapur district, Sangli district, Ratnagiri district and near by cities and MIDC areas in Maharashtra, India
Here are some key points to keep in mind when it comes to industrial fire safety training:
Identify potential fire hazards: The first step in industrial fire safety training is to identify potential fire hazards in the workplace. This may include flammable materials, electrical hazards, and improperly stored chemicals, among other things.
Develop a fire safety plan: Once potential hazards have been identified, it's important to develop a fire safety plan that outlines emergency procedures, evacuation routes, and the proper use of fire extinguishers and other fire suppression equipment.
Train employees: All employees should receive comprehensive fire safety training, including how to identify potential hazards, how to respond in case of a fire, and how to properly use fire extinguishers and other fire suppression equipment.
Conduct regular fire drills: Regular fire drills should be conducted to ensure that all employees know what to do in case of a fire. These drills should be conducted under different scenarios to ensure that employees are prepared for any situation.
Maintain fire suppression equipment: It's important to regularly inspect and maintain fire suppression equipment, such as fire extinguishers, sprinkler systems, and fire alarms, to ensure that they are in good working condition.
Review and update the fire safety plan: The fire safety plan should be reviewed and updated regularly to ensure that it reflects any changes in the workplace or new hazards that may have been identified.
By following these guidelines, employers can help to ensure that their employees are prepared to respond to a fire and that their workplace is as safe as possible.
Eagle Institute is an authorized training institute for National Academy of Fire and Safety Engineering, Nagpur. Mainly Known As NAFS Is An National Awarded Organization Imparting Professional And Quality Training Courses In Construction Supervisor, Fire Engineering, Safety Management, Industrial Safety, Occupational Health, Environmental Science, First Aid And Disaster Management As A National Level Through ATC/PCP Centre's.