Industry-Specific Corporate Fire and safety Training
Corporate Fire safety training can teach employees
How to recognize fire hazards, prevent a workplace fire, and respond if a fire occurs.
Why is Corporate Fire Safety Training Important for your organization?
Fires can destroy property, cause injuries, and kill employees. A fire in the factory or plant can also come with termination of several jobs. As per study, many of the offices and factories destroyed by fire in India are never rebuilt (35 Indians die in fire accidents daily: NCRB). One of the best and practical strategies to maintaining a safe workplace and preventing fires is Corporate fire and safety training for each responsible employee.
There are many benefits to employees learning about fire safety. Professional trained employees can save lives and minimize the damage to the organization/Company. Fire safety training should be a priority for all businesses, factories and plants.
Fire and Safety Training Benefits:
Productivity is reduced if employees feel unsafe in their working environment. When employees aren't distracted by potential hazards and know how to handle an emergency such as a fire, their productivity levels increase.
If a fire occurs, it is important the everyone remain calm and in control while exiting the building. Panic can create more problems. Fire safety training will give employees confidence in what to do in an emergency. Also allows employers to determine which employees would make a good fire fighter.
Employers can be confident that the workforce knows how to spot potential risks. They can trust the staff to keep the business running safely on a day to day basis. This can help ease the employer's stress over safety within the working environment.
There is a financial benefit when employees are trained in fire safety and able to reduce fire risks. It can reduce the repair and servicing costs of machinery and lower the number of employee sick days.
Not only is fire safety training necessary for protecting people, it's also a legal requirement. By training employees and formerly logging their achievements, you show a dedication to protecting your team and minimizing the risk of fire.
After employees have completed fire safety training, they will have the skills to look out for your business, customers and themselves. They will learn how to identify potential hazards, how to evacuate in the event of an emergency and how to use firefighting equipment such as extinguishers.
Last but not least , deciding to make fire safety training a priority is a great benefit for your business, workforce and customers.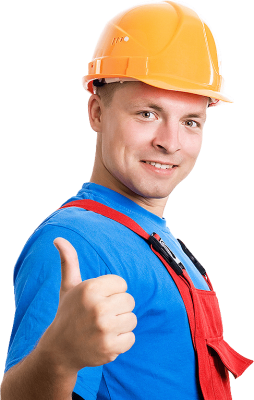 Corporate Fire safety training workshop outline
| Sr No | First Aid & Fire Safety |
| --- | --- |
| 1 | Introduction |
| 2 | Training Objectives |
| 3 | First Aid & Fire Safety |
| 4 | Life-Saving |
| 5 | Workplace Safety |
| 6 | Rescue |
| 7 | Practical Training |
| 8 | Health & Safety Management |
| Sr No | Workplace Safety |
| --- | --- |
| 1 | Construction Safety |
| 2 | Electrical High Voltage Safety |
| 3 | Chemical Safety |
| 4 | Hand Tool Safety |
| 5 | Workplace Safety |
| 6 | Working at Height |
| 7 | Infection Prevention Control Training |
We are here to help you for maintaining a safe workplace and preventing fires.
Recent Training and Workshops